Should you live within our demographic service area we offer POC's through most all insurance carriers.
We also rent and sell to the public. Call us or stop in today! There are a million companies on the internet claiming they have the lowest prices…… But, "nobody beats our knowledge or service, PERIOD"..
Andy Scolnick, President of Seventh Street Medical Supply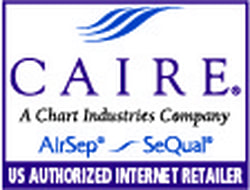 The New 2016 Model AirSep FreeStyle 5 | Always In Stock at Seventh Street Medical Supply
The New 2018 Model AirSep FreeStyle 5
AirSep is the world's expert in oxygen generating technology. The FreeStyle 5 is the new, full-capacity portable oxygen concentrator from AirSep. It is an attractive, contemporary, non-medical looking device that allows patients to be as active as possible by providing pulse-flow oxygen delivery. The FreeStyle offers 5 pulse setting options to ensure that the more complicated oxygen patients can exercise with having all the access to the oxygen they need in a lightweight, compact, portable unit.
Andy Scolnick, President of Seventh Street Medical Supply says "The best just got better". The Free Style 5 model provides patients with all the advantages of the standard free-style unit, like reliability and durability, in a slightly larger platform for greater capacity. The FreeStyle 5 is the lightest higher-capacity POC on the market and is easy to use and operate.
The FreeStyle 5 offers multiple power options. It can be used and recharged simultaneously through a universal AC/DC power supply. With this option, the patient can depend on the flexibility of what the FreeStyle 5 offers whenever and wherever the unit is used.
Sound level: Only
48 dB(A) at setting 3
---
---
Stop in for Full Demo

The AirSep FreeStyle 5

provides up to 1000 mL of oxygen in a wearable portable oxygen concentrator. With settings 1-5, it has the capacity to treat a wide collection of patients with maximum ambulation, including higher

pulse dose

prescriptions. Early to mild stage COPD oxygen users can enjoy active lifestyles with the lightweight and durable AirSep FreeStyle 5.

Patients love the Airsep FreeStyle 5 because:

NEW and IMPROVED user-replaceable battery – swap battery packs on the go instead of waiting to re-charge an internal battery or having to add heavy external batteries.
NEW and IMPROVED longer battery life – now patients can stay active for up to 2 ½ hours with a single battery pack at setting 2
A simple control panel with 1-touch operation making it easy to use
An easy to read battery gauge with lights for 25%-100% battery life notifications.
Works on AC power supply, and DC automotive power supply so you can take your portable oxygen concentrator anywhere and charge it.
FAA approved for use onboard commercial aircraft.
Should you live within our demographic service area we offer POC's through most all insurance carriers.
We also rent and sell to the public. Call us or stop in today!

---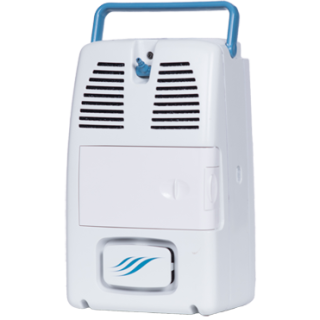 AirSep FreeStyle 5 | 2018 Model | In Stock
NEW & Upgraded Airsep FreeStyle 5 Portable Oxygen Concentrator Machine

(1) Battery Pack - 2.5 Hours Duration on Setting 2

Custom Carrying Case with Shoulder Strap

Carry-All-Bag for Accessories

A

C and DC Power Cord |

Owners Manual
3 year warranty (including Sieve Beds): 1 Year on Accessories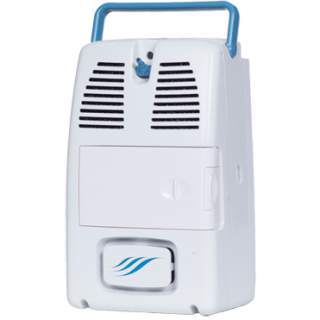 AirSep Freestyle 5 Package with 2 Batteries and External Battery Charger
NEW & Upgraded Airsep FreeStyle 5 Portable Oxygen Concentrator Machine

(2) Battery Packs - 2.5 Hours Duration on Setting of 2 per Battery

​External Battery Charger (Charges 2 batteries at the same time)

Custom Carrying Case with Shoulder Strap

Carry-All-Bag for Accessories

A

C and DC Power Cord |

Owners Manual
3 year warranty (including Sieve Beds): 1 Year on Accessories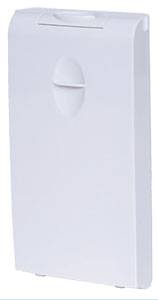 Battery Pack for the FreeStyle 3 and FreeStyle 5 Portable Oxygen Concentrators
AirSep Battery Pack for the FreeStyle 3 and FreeStyle 5 Portable Oxygen Concentrators. Product ID: BT033-1.
Each BatteryProvides up to 3.5 hours of battery life on the FreeStyle 3 at a setting of 2 and up to 2.5 hours of battery life on the FreeStyle 5 at a setting of 2.
For use only with the new FreeStyle 5 Model No. AS077-101 and/or FreeStyle 3 Model No. AS095-101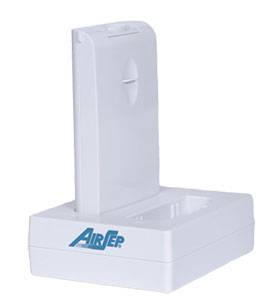 FreeStyle External Desktop Battery Charger
AirSep
FreeStyle External Desktop Charger
|
Product ID:
BT032-1
The Desktop Charger allows for the charging of batteries used on the
FreeStyle Portable Oxygen Concentrator
outside of the unit. (Battery not included)
For use only with the new FreeStyle 5 Model No. AS077-101 and/or FreeStyle 3 Model No. AS095-101