Don't settle for what's in your doctor's closet...
We own a 4,000 square foot warehouse full of medical supplies
Ankle Foot Orthosis/Foot Drop Splint | Covered by Most Major Insurance Companies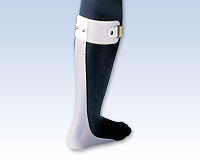 Indicated to correct foot drop during ambulation in patients with neurological deficit. Made of durable and resilient polypropylene. Fits into standard shoe. Can be easily trimmed or molded with heat. Forms at 250º-375ºF. Adjustable calf band with padding and adjustable closure. Specify right or left. Color: White.
HCPCS Code:
L1930
View SADMERC Letter
---
---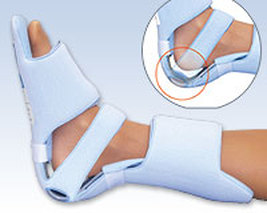 HealWell® Soft Ease™ Multi-AFO/Heel Suspender
Designed to position the foot with the heel completely suspended, the Soft Ease™ has a unique shape that allows the heel to float in an air cavity with absolutely no contact. An integrated toe post protects the toes from contact with bed linens, and the resilient plastic base maintains a neutral foot position. Straps are adjustable to accommodate changes in swelling, and the super soft laminated foam material cushions the leg, with extra comfort padding at the sensitive Achilles area. The cover is one complete piece that can be easily removed for laundering.
HCPCS Code:
L4398 | $64.95
---

---
---