CLICK THE PICTURE BELOW TO WATCH A QUICK VIDEO ABOUT SEVENTH STREET MEDICAL SUPPLY
Click the Picture below to view our
Seventh Street Medical Supply Holiday Party
Great time at The Buck Hotel
Irv Scolnick, Founder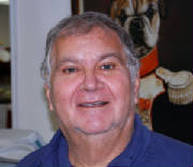 Don't feel trapped. If you have been referred to a medical supply company by a hospital discharge planner, doctor or therapist and you feel you are getting the runaround from that company, call us today! You have the right to choose which medical supply company you want to take care of your needs.

I guarantee that everyone at our company will treat you with the respect you deserve.



---
Andy Scolnick, President, Pennsylvania State Licensed Orthotic Fitter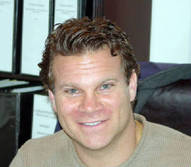 Seventh Street Medical Supply, takes pride in providing the best customer service available. Our goal is to provide you with enough information so you can make knowledgeable decision with your next medical equipment purchase. We maintain this commitment through our qualified Customer Relations Team.

While some medical supply companies experience high turn over and expect their customers/patients and referral sources to keep up with numerous phone numbers and contact information, we can proudly say that we have had the same toll-free customer service number for over 30 years and a professional staff always ready to assist you.
---
We are a Philadelphia born and raised hockey family...
---
OUR CORE VALUES

The satisfaction of our customers is paramount
All business is carried out with integrity, accountability & speed
Through teamwork we provide high quality products and service
Meet Our Team