Don't settle for what's in your doctor's closet...
We own a 4,000 square foot warehouse full of medical supplies
The T Scope Elbow Premier | Covered by Most Major Insurance Companies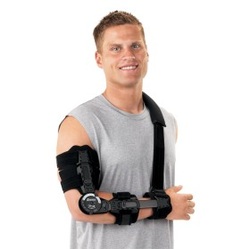 The T Scope Elbow Premier is designed for fixed or controlled range of motion in the treatment of ligamentous injuries and stable fractures of the elbow or upper arm. This off-the-shelf brace incorporates the patented T Scope Premier hinge and telescoping uprights. Designed for exceptional patient fit and enhanced compliance, the T Scope Elbow Premier is one of the most lightweight, low profile post-op elbow braces on the market and features a quick lock to prevent flexion/extension at any angle. Malleable aluminum bars can be manipulated to accommodate patient swelling and post-operative bandages. Additionally, all pads and straps can be trimmed to fit different arm sizes. The T Scope Elbow Premier provides a lightweight, low profile, and customizable solution with range of motion control.
---
---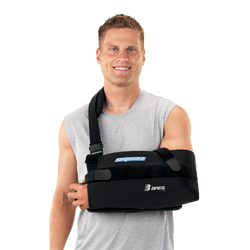 SlingShot 2 Shoulder Brace
| New and Improved
The SlingShot 2 features a comfortable, breathable Airmesh® sling and a 15° abduction pillow. Quick release shoulder and waist strap buckles make this product easy to apply. Includes exercise ball to stimulate circulation and a thumb rest to minimize migration.
Common Examples of Use
Rotator cuff repairs
Anterior repairs
Posterior dislocations
Capsular shifts | Global shoulder instability
---
---