Uplift Premium Power Lifting Seats

Lifting SeatsPortable lifting seats can be used on most armchairs or sofas. Choose an electric powered seat for 100% lifting assistance or a self-powered seat that provides up to 70% lifting assistance to enjoy the freedom of effortlessly raising from a seated position.


---
Stay active and independent with Uplift Premium Power Lifting Seats.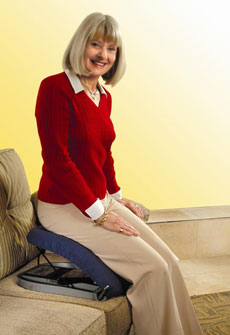 Covered by most major insurances
Lifting seats can help if you or a loved one has difficulty getting up from a seated position, but can walk independently once standing, with or without a walking aid.
Portable lifting seats and lifting seat chairs use patented LeveLift Technology to curve the seat as it lifts resulting in a safe, stable "level lift" with no forward dumping.
Who can benefit from lifting seats?
Those with mild to moderate difficulty standing from a seated position.
People who have arthritis, ALS, Parkinson's Disease or other neuromuscular disorders.
Those who want to maintain their independence.
Why choose Lifting Seats?
To stay active, independent and get up when you choose.
Relieve sore joints and reduce strain on muscles for more comfort.
Versatile with portable and chair models for different needs.
Saves your strength for other important activities.
Comfortable, affordable and they work!
---
Uplift Premium Power Seat - 17" Wide and 20" Wide in Stock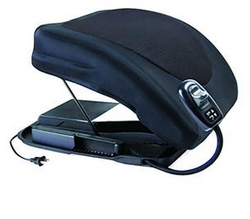 Powered lifting seat providing 100% lift up to 300 lbs. Provides 100% electric lift for those who need help to stand from their armchair or sofa. Awarded the Arthritis Foundation's Ease-of-Use Commendation.Patented LeveLift Technology ensures a safe, gentle lift without pushing you forward and the easy-to-use flexible hand control can be placed where convenient.The memory foam core helps prevent pressure sores and can be wiped down with soap and water.Portable, with two ergonomic handles for around home or on the go.Includes washable, zippered waterproof cover with comfort mesh for improved air flow.
100% lift up to 300 lbs. 17" wide and 20" wide to fit most armchairs or sofas
Easy-to-use flexible hand control
Multi-density cushion with memory foam core can be wiped down with soap and water
Washable cover with comfort mesh for improved air flow
Awarded the Arthritis Foundation Ease-of-Use
---
COVERED BY MOST INSURANCES | CALL US TODAY
---